Completing 40 Hours of Community Service in Oplenac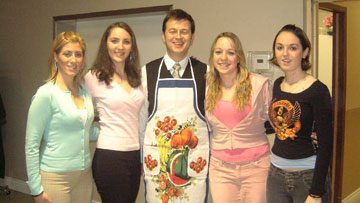 Completing 40 hours of community service in Serbian Cultural Association "Oplenac" is a great way to get young Serbian people involved in their community, develop a sense of civic responsibility, but also to meet new friends and possibly fall in love with some of the activities that "Oplenac" has to offer.
Some of the activities that you may get involved with by completing your 40 hours of community service in Serbian Cultural Association "Oplenac" are:
Administrative work
Various help during fundraising dinners and dances
Help our teachers and instructors during practices
Preparation of costumes
Kitchen help
Set-up and cleaning of the banquet hall and classrooms
For detailed information, please go to: Province of Ontario Ministry of Education website.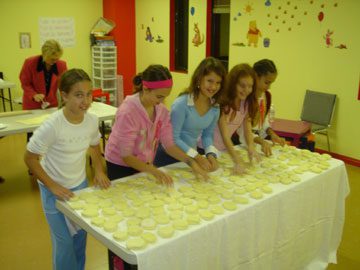 As stated in Ontario Secondary Schools, Grades 9 to 12: Program and Diploma Requirements, 1999 (OSS), every student who begins secondary school during or after the 1999-2000 school year must complete a minimum of 40 hours of community involvement activities as part of the requirements for an Ontario Secondary School Diploma (OSSD). The purpose of the community involvement requirement is to encourage students to develop awareness and understanding of civic responsibility and of the role they can play and the contributions they can make in supporting and strengthening their communities. Community involvement activities are part of the school's program. As stated in OSS, community involvement activities may take place in a variety of settings, including businesses, not-for-profit organizations, public sector institutions (including hospitals), and informal settings. It should be noted that students will not be paid for performing any community involvement activity.
Students may complete the 40 hours of community involvement activities at any time during their secondary school program. They may also complete any number of activities, as long as those activities result in the completion of 40 hours of community involvement. Students under the age of eighteen years will plan and select their community involvement activities in consultation with their parents.
If you wish to help and complete your community work hours at Oplenac, please contact:
| | |
| --- | --- |
| SCA Oplenac: | (905) 274-6449 |
| Mrs. Sladjana Spanovic: | (416) 879-1536 |