IMPROVED LOOKS AND SELF-ESTEEM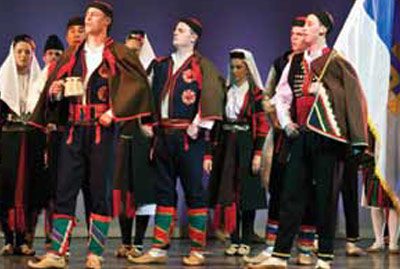 Learning to dance will dramatically improve self-confidence and physical attractiveness for girls and boys as well as adults. Imagine being able to stand out at all occasions where dances are performed and be complimented on your superior dancing skills and physical looks. The feeling is unbeatable.
STRONGER PHYSICAL HEALTH
Regular physical activity through dancing Improves conditioning and develops the leaner, longer muscles that you notice on dancers at first glance. Dancing provides many health related benefits for everyone from seven to seventy-seven.
TRAVELING AND PERFORMING AROUND THE WORLD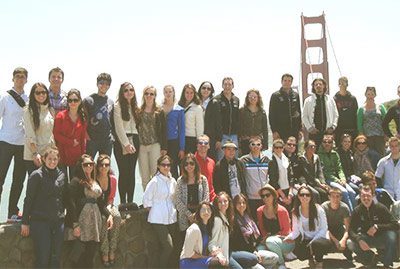 You will have many fun moments and memories that will last a lifetime. There are no bonds and friendships as deep as once developed in the early and teenage years. Imagine the pride of belonging to the best folk dance performing team ever assembled outside Serbia proper. Experience the happiness of performing and winning a dance competition at the highest level possible. Picture the glow on your Dad's face and tears of happiness in your Mom's eyes after your spectacular performances, telling you they are immensely proud of you.
THE BIGGEST BENEFIT OF THEM ALL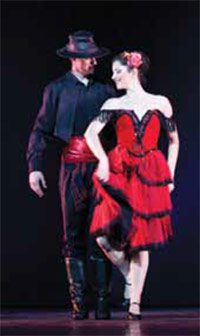 Almost everyone sooner or later, boy or girl, can find his or her future Serbian life partner at Oplenac. This is probably one of the biggest benefits in addition to your grooming as an athletic, superior dancer, your enhanced self-confidence and enriched looks and appearance. It is no wonder Oplenac dancers are so popular.
"I have been dancing in Oplenac for over two decades and for the past 7 years my husband and I have been dancing together. My sister and her husband, who were also dancing in Oplenac were one of the first couples to get married within the group, and after them there have been at least five couples who danced together and have gotten married. Those couples who have kids have now passed on that tradition to their children who now dance in Oplenac" - Jelena Kopac
OPLENAC IS THE RIGHT CHOICE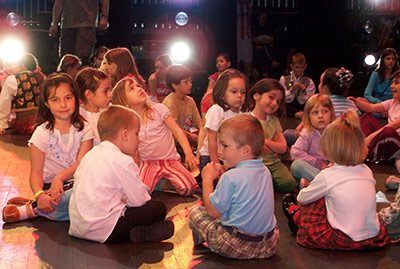 Safe and supervised environment. Top instructors and professional choreographers manage and supervise the entire program. Oplenac has professional and paid teaching staff for all schools and assemblies from 3 years old to the first assembly. It is in sharp contrast to any other Serbian clubs where due to financial restrictions, nonprofessional unpaid instructors teach your children. Make sure your kids are safe and attended to by Oplenac qualified staff.
"I have heard horror stories about other organizations where the staff would leave kids unattended and have accidents happen. The main reason why we enrolled our children in the Oplenac dance program is that we feel at ease knowing that our children are under the professional supervision of Oplenac staff. The instructors are well organized, trustworthy and ensure that the safety of our kids is top priority." - Boban Vukovic