Music School
| | |
| --- | --- |
| Prof. Silvija Davidovac: | violin, viola, piano |
| Dusan Suvajac: | accordion |
MUSICAL DAYCARE FOR PRE-SCHOOL CHILDREN

Under professional supervision and assistance of
Prof. Silvija Davidovac
, pre-school children are given the opportunity to make their first steps in the world of music, rithm and songs.

Through the melodies of well known children's songs, they will be developing sense of rithm, ways of controlling the voice, and the freedom of performance on the scene. In the atmosphere adapted to the age of the children, they will quickly and with the pleasure advance in the field of the classical and folk music.
Songs in Serbian language, use of simple instruments (xilophone), writing musical notations (symbols only), rythm practices.
Children between 3 and 6-7 years of age.

CLASSES FOR SCHOOL CHILDREN AND OLDER
Individual classes of accordion, violin, viola and piano are available in Music School of SCA Oplenac. Detailed work with every student, programme adapted to the age and to the knowledge of the student, provide quality work and fast gains in the knowledge of playing one or more of the mentioned instruments.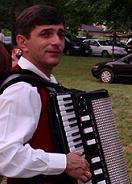 Dusan Suvajac
, a great professional, lead of the orchestra of the ensemble "Branko Krsmanovic" in Belgrade for many years and one of the founders of the band "Legende", using his extraordinary knowledge and talent, will teach you how to play accordion.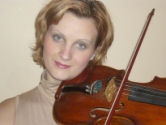 Silvija Davidovac
, professor on theory cathedra and cathedra for violin, viola and piano, lead of the orchestra of the ensemble "Svetozar Markovic" in Novi Sad for many years, gives you an opportunity to learn to play one or more of the mentioned instruments, and opportunity to enjoy in your knowledge with the dignity and pride.
The President of Serbia-Montenegro acknowledged SCA Oplenac with the highest recognition for preserving the Serbian culture and reaching out to the Serbian community. We are honoured for receiving this merit and are proud to be categorized with some of most famous folk dance ensembles in Serbia such as "Kolo", "Krsmanac", "Abrasevic", "Spanac" and "Sonja Marinkovic".
COME JOIN US!